Skoda Scala SE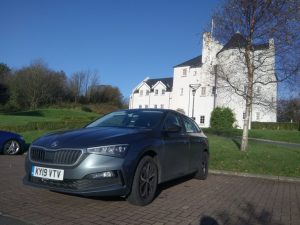 It's maybe not a nice to thing to admit straight away, but I was cursing the Skoda Scala test car the first couple of times I drove it. It had nothing to do with the car itself or the drive, it was the fact that it needed a key in the ignition to fire it up. Naturally the key was in my pocket and the seat belts were strapped up when I first realised, which caused a fearful sprachle to dig them out and find the ignition barrel!
After weeks, and even months, of cars with key-less ignition, having to get re-acquainted with this old fangled tech took a bit of getting used to. It just seems so old fashioned now. On the other hand, it is one less electronic thingy to go wrong!
There was another throwback too, this time a more welcome one. It had a proper handbrake.
That apart, this is a cracking wee car. I say 'wee' but it isn't really. That was down to another first impression. When it was delivered it was at the far side of the car park. From a distance, the proportions made it look very like a Skoda Octavia, but as I approached, it started to shrink, or it just seemed that way.
Up close and personal, it is noticeably smaller than its bigger sibling, but this is a compact hatchback style estate car and ideal for those whose needs are more modest. It will seat four quite easily and a fifth will be OK for short distances.
The boot is huge for the size of car but that is partly down to the fact it doesn't have a proper spare wheel . That also means the boot doesn't have a flat floor as the folded down back seats create quite a step and yet the boot swallowed 4 roll-along suitcases on their ends and side by side and the parcel shelf covered them with room to spare. With the luggage safely stowed out of sight and no need to move the back seats, there was still room for four adults inside.
Fully loaded, the Scala was still quite nippy enough, although it's 114bhp 1 litre petrol engine needed to be encouraged a little to"get with the flow" using the 6 speed gearbox. No chore there as it's typically VW smooth. There is however a 1.5 litre version with an extra 34bhp is you think you need it.
Ride quality is really pretty good on the 16 inch rims with their 205/55 Michelin X Green Energy Savers although pot holes can still be felt with a shudder through the bodywork, but still way better than the more fashionable bigger alloys with lower profile tyres.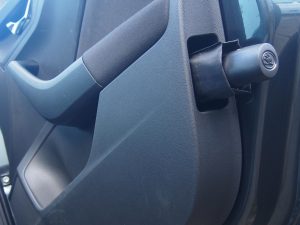 Given the physical size of the car and its capabilities, the price is extremely competitive with the range starting from around £18,000 although the SE version as tested had a few extras like metallic paint, Park Assist, boot pack, black finished alloy wheels and some additional trim items bringing the price up to almost £22,000. It wasn't all basic stuff though with DAB radio with SmartLink and Bluetooth, USB ports, Lane Assist, Speed Limiter, hill hold control, parking sensors and electrically adjustable and heated door mirrors i.e. the more necessary electronic functions as opposed to electronic frippery.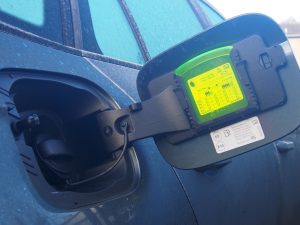 It also had a couple more very thoughtful inclusions in the standard spec – it had an umbrella slotted into the driver's door trim and an ice scraper inside the fuel filler flap. It's that attention to detail that might just make the difference to a potential buyer who doesn't suffer from the badge snobbery of the car's rivals and appreciates the thought, design and the engineering behind it.
There will be many who likes the Scala's unsophisticated approach to motoring, and that includes me.
Review Date: October 30, 2019
Price: 21,810 (as tested)
Engine: 999cc, 3 cylinder TSI petrol with 114 bhp
Performance: 0-62 mph in 9.8 secs, flat out at 125 mph
Economy: 49.6-44.8 mpg (WLTP combined)
CO2 emissions: 113 k/gm