Return of an icon … Thirty years ago, the Peugeot Challenge proved itself to be just about the best ever one-make rally car series. The cars were quick and nimble in standard form and easy to strengthen and modify for rallying. It was also one of the most competitive and affordable championships for aspiring and ambitious youngsters amongst whom were the likes of Colin McRae and Richard Burns and closer to home Euan Thorburn, Mike Faulkner, Garry Pearson and Mark McCulloch and many more.
And even as Peugeot moved on with the 206 there was life left yet in the old lion cub when the Ecosse Challenge adopted the marque for their entry level series for newcomers.
No doubt the popularity of the series helped to reduce the availability of spare parts in 'recycling centres' around the country as teams bought cars to build and parts to replace. It was only a matter of time before the supply ran out and good examples of the car are now fetching silly money.
The sport has moved on but there is still a demand for pristine road cars as the aulder gits amongst us hanker after the good old days of sporty front wheel drive 'hot hatch' machinery.
Well, it seems the French have cottoned on with car manufacturer Peugeot themselves looking into this growing and lucrative heritage market.
To celebrate Peugeot's 210th anniversary, 'Aventure Peugeot' has revealed plans to restore and sell original and authenticated examples of classic models – beginning with the iconic 205 GTi.
Vehicles will be restored at the workshops of the 'Musée de l'Aventure Peugeot' in Sochaux in eastern France and will receive a certificate of authenticity before being made available for sale. Peugeot owners and enthusiasts will be able to request a quote and have their car fully or partially restored by the museum's own expert technicians from early 2021.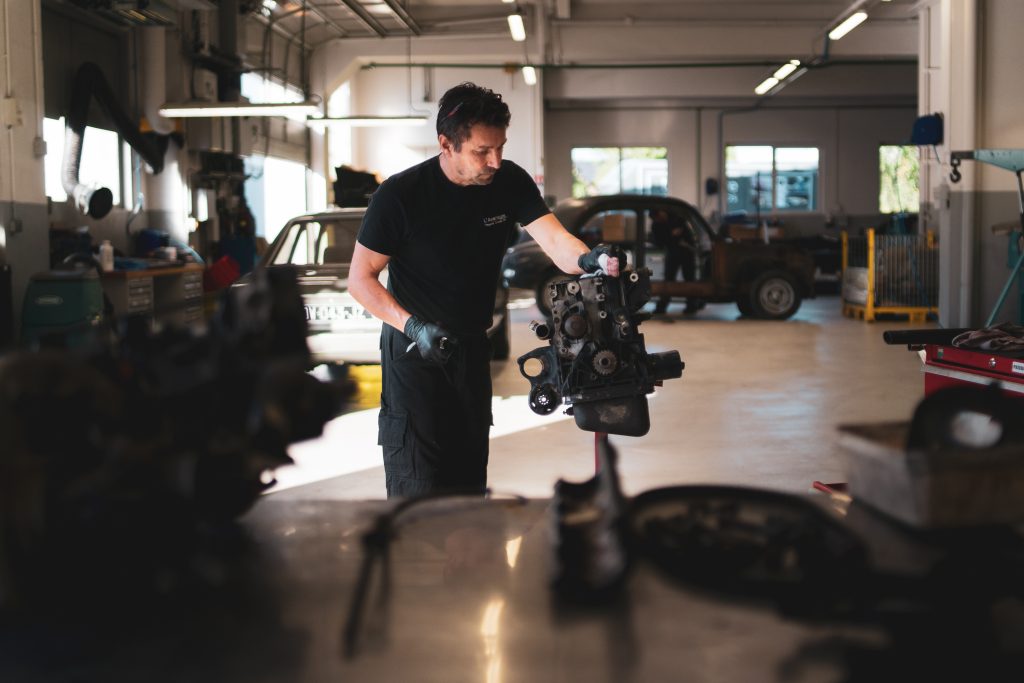 The first car to be refurbished as part of the new programme is a Peugeot 205 GTi 1.9L.
The new programme will draw upon the knowledge and skills of the museum's specialist craftspeople who will restore each car to like-new condition, with master technicians, former factory workers, body restorers, textile trimmers and sheet metal workers all having a significant input to each vehicle.
Spare parts are essential to any restoration, and Aventure Peugeot has obtained the necessary stock and warehouse operations required to support the new scheme. Traditional subcontractors will be used for any missing parts and advanced 3D manufacturing techniques will be used for parts that are no longer in production.
From 2021, a dedicated resource will be available at www.laventurepeugeotcitroends.fr to sell and showcase these unique vehicles once they have received their "Par l'Aventure Peugeot" badging and certification.
There is of course no mention of price but the fact that the company is prepared to manufacture new replacement parts will be encouraging to those who already own such a vehicle.
There is another hurdle which could work out to be insurmountable. We'll no longer be an official part of Europe next year. It will be interesting to see whether the Frenchlanders will have anything to do with us and accept pounds sterling, eh?
Or we could all just buy an Austin Allegro – it kind of looks like a 205 from a distance – on a dark night – if you screw your eyes up!