… Audi A4 allroad quattro 3.0 TDI …
How do you flummox a motoring journalist? Ask him or her what car a punter should buy.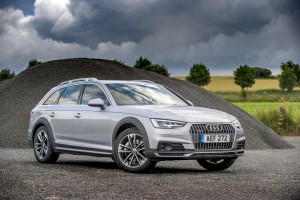 There are however, variations on that question, such as what is the best car you've driven, what's your favourite car or what would you buy if money was no object?
The trouble is, it's an impossible question to answer. A journalist will have to consider a number of factors including cost of purchase, running costs, what the vehicle will be used for, the location in which the buyer lives and what kind of weather can be expected in that region.
Work and lifestyle comes into it too, for those who commute, what sports they follow, what hobbies they have and how many weans they have to cart around, not to mention the weans' interests too. For instance, a car might be needed for towing car, kart or boat trailers so what is the towing capacity of a particular vehicle?
Look at it another way, a Ferrari would be no use to a farmer as he could only carry one sheep at a time and a Land Rover Defender would be no good for an Italian playboy on the pull at a bunga-bunga party. Similarly, a convertible would be nice for long, summer evenings, but a hardtop would be essential for the rainy season.
Then of course there is the perennial question of front wheel drive versus rear wheel drive, so snowy and icy climates come into the equation, or just hedge your bets and go for four wheel drive. Choices get even more complicated now because of the diesel scandal, hybrids and fully electric motors.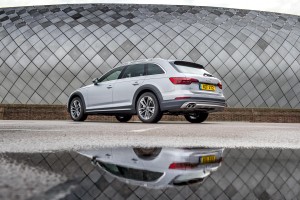 There's no such thing as a definitive answer and whilst we all have our favourites, is a car being bought for work or play?
On the basis of that, any motoring journalist who offers an opinion is setting him/herself up for a bout of slagging at the pub or club night, in which case the answer has to be – "What time is it, I must be going!" – then leg it quickly.
If the exit is blocked or the journalist still has to finish his/her drink then the only alternative is to bluster and obfuscate in the hope that folks will get bored and start discussing the merits of forest rallies versus closed public roads instead.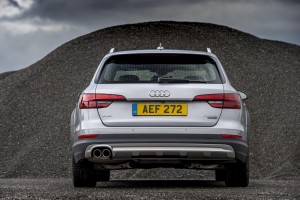 However, there is a car which would make my top ten of desirable automobiles. The Audi A4 allroad quattro. OK, it's a bit pricey with a basic spec machine costing from £38,815, but that is all most folk would need anyway. On the other hand, the test car supplied by Audi had 18 grandsworth of extras, which only made it all the more desirable!
This one came with the 3 litre TDi V6 offering 268bhp and a mighty impressive 600Nm of torque. So all you need to know is, it's quick and has enough grunt to pull a stuck elephant out of your skirting board. It also has a towing capacity of 2 tonnes which is just about right for a rally or race car on a good trailer.
According to Audi, the combined fuel consumption figure showed 52.3 in the EU laboratory tests, but I was getting around 10mpg less in the real world. Still pretty good for a car with that sort of performance.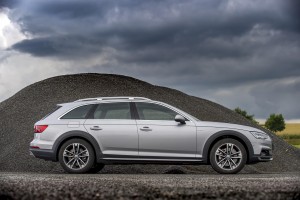 Although it sits a bit higher off the ground than a normal saloon, it lacks the superior driving position of some of the larger 4×4 machinery, but who needs to lug all that extra weight around? It will still take you anywhere that one of the bigger more purposeful machines will need to go, and dare I say it, perhaps in a bit more comfort.
Because the centre of gravity is a bit lower, the driver and passengers don't lollop around the cabin as much when traversing the rough stuff. It also provides a more cosseting interior thanks to the 850 quid Black Milano leather Sports seats.
And those were just one of the 'extras' on a car which had a head-up display, driver and parking assistances packs, with an electronic hands-free tailgate opening system. The trailer pack added a hefty £1150 while the adjustable suspension added another £900 so if buying new it would require buyers to tiptoe gently through the options list.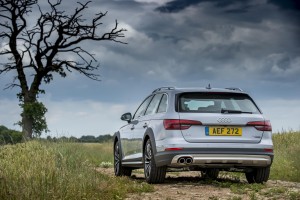 The rewards come with ownership and driving. It's fast, handles well, has loads of room inside and a capacity to keep on going when the road runs out and the track becomes rutted.
I really like it. Easy question. Would I have one? Absolutely.
Review Date:

October 26, 2016

Price

Engine

Performance

Economy

CO2 emissions