Suzuki SX4 S-Cross 1.6 ALLGRIP …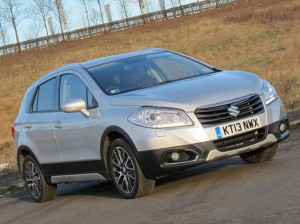 If you want to inject a bit of excitement and colour into your life, go for the Suzuki Swift and not the Suzuki SX4 S-Cross. Despite the fact that it sounds terribly interesting, it isn't. But here's the thing, if boring is your bag, then this is a very large holdall.
However, unlike things which can be boring and bad, there are occasions when boring can be good and this is one of them. If all you want is a reliable, comfy, roomy motor that sits a wee bit higher off the ground for ease of entry and egress and will provide assurance when conditions are wet, sticky or slippery then there are few cars better, especially for the money.
The range starts from £14,999 for the front wheel drive SZ3 1.6-litre petrol model with manual transmission, but if you want a bit more zest and all wheel drive then you can pay up to £23,549 for the top of the range job.
The test car had Suzuki's four-mode 4WD system which embodies the company's 'ALLGRIP' technology. There are four driver-selectable modes – auto, sport, snow, and lock, and that is all there is to it. If you want to go discovering the source of the Nile then you'll need something a bit more agricultural but for those of us who live in mainland UK, this all the car you'll need.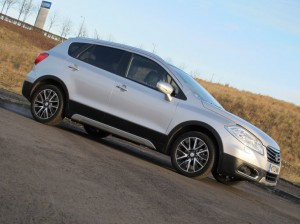 The AUTO mode prioritises fuel economy in typical driving conditions and runs in 2WD by default until the system detects any wheelspin at which point, 4WD will chime in seamlessly making even the hopeless look good when things turn slippery.
The SPORT mode makes maximum use of 4WD in response to accelerator use by altering the accelerator/torque characteristics to optimise engine response and cornering grip. When selected, an engine speed increase of 500 rpm will be noticed by the driver through the gear changes and in response to higher acceleration inputs, the ALLGRIP system will automatically divert 20 per cent more torque to the rear wheels.
The SNOW mode does what it says optimising 4WD control in accordance with steering and accelerator inputs in order to enhance traction and stability on low-friction surfaces.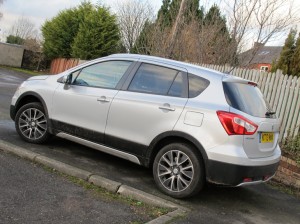 And if you do get stuck in a snowy ditch or muddy field, then the LOCK mode will help to get you out directing drive to all four wheels.
It's difficult these days to make a crossover look different and Suzuki s no different in this respect to its rivals. It's hard to tell them apart these days. Good job the key fob had the Suzuki logo on it!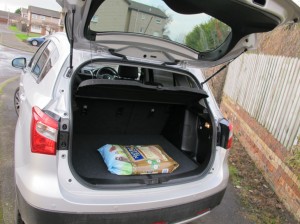 It may not be exciting, but it's not ugly either, even if it doesn't make a statement in the company car park. There is however sufficient detail around the edges to lift the looks with bright trim under the front and rear sill and along the side sills enhanced by the 17 inch shiny alloys. But it makes up for all that in practicality. The cabin is comfortably roomy and the boot is huge behind the tailgate.
The 1.6 engine won't attract the Polis either although it feels quicker than the figures below indicate. On the other hand, 50 mpg is on for the careful driver.
Suzuki might not be regarded as one of the top volume car makers, but the build quality is there, and I'd be happy with one myself. Think practical and you can't go wrong.
In fact, it might just be the ideal anonymous chase/management car. With a set of wheels on board and a trolley jack you could hide up any leafy lane or grassy tracks away from prying eyes.
So that makes me a fan, but then I'm a sucker for Suzuki motorcycles too.
Review Date:

January 2, 2014

Price

Engine

Performance

Economy

CO2 emissions

Insurance Group