Douglas Paterson, 1951 – 2022
Douglas (Dougie) Paterson lost his long and at times arduous struggle with cancer last week when he passed away peacefully at home on Saturday aged just 71 years.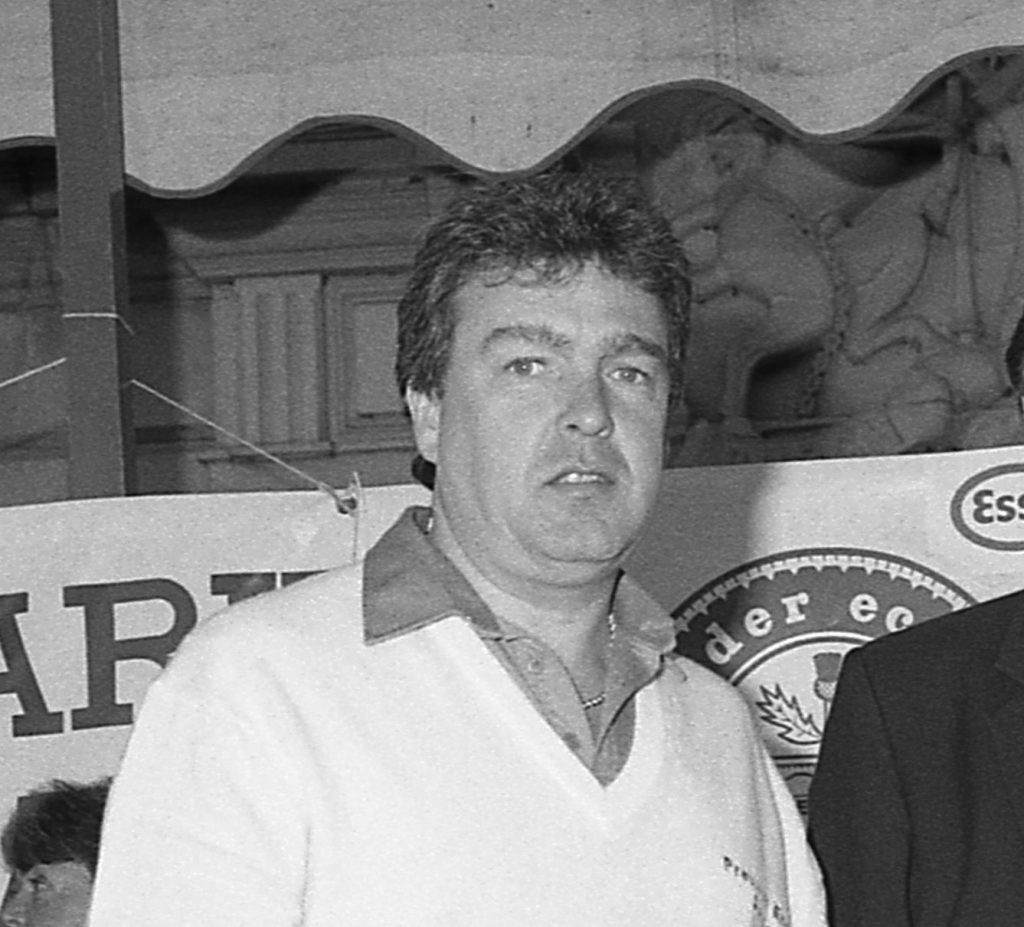 Back in the late 1980s and early 90s he was one of the country's top co-drivers although best known for his campaigns with Andrew Wood and Bob Locke amongst others.
In 1989 when Andrew Wood won his first Scottish Rally Championship title, Dougie lost out on the tie-break to Campbell Roy. In an odd turn of events, Jimmy Girvan finished runner-up to Andrew while Dougie finished runner-up to Jimmy's co-driver, Campbell.
Drivers and co-drivers score separately on Scottish Championship rounds and although Andrew finished the season on 225 points compared to Jimmy's 224, Campbell and Dougie tied on 227. In the case of a tie, the decider is whoever scores most points on the first round. However, Andrew and Dougie missed the Snowman and with it, Dougie missed out on the title.
Surprisingly, that wasn't the first time Dougie missed out. There had been another tie at the end of the 1984 Esso Scottish Championship season. Both Ken Wood and Andrew Wood tied on 201 points in the Drivers' Championship while Peter Brown tied with Dougie on 201 points in the Co-drivers' title race. The decider this time again was the Snowman where the mighty Rover finished 1st and the Talbot Lotus Sunbeam finished 2nd.
That was just Dougie's second year of serious competition as he contested the championship with Hugh Munro the year before and they finished 21st and 19th respectively. Prior to that Dougie had been very active on Highland Car Club navigational events and other road rallies before progressing to stage rally competition.
Dougie accompanied Andrew for three seasons in 1988, 89 and 90 in a succession of cars which included a VW Golf, Audi 90 Quattro and a Ford Sierra Cosworth before joining the Isle of Man based Bob Locke Audi Rally Team. It was soon after that he called time on his rallying career.
However, he also found time to join the organising committee of the Esso Scottish Rally Championship where his knowledge and experience proved invaluable. He proved to be a most articulate and likeable presence on the committee and a valuable and presentable ally when dealing with the sponsors. In fact his name is still linked with the Scottish Rally Championship as the Dougie Paterson Trophy is presented annually to the Scottish Championship Co-driver runner-up.
The funeral service will be held at Dunfermline Crematorium, Masterton Rd, Dunfermline KY11 8QR, on Monday 3rd October 2022, at 13.15 Hrs.