… Mark Wilford …
Motor sport has lost another good friend, and I have lost a pal. The name Mark Wilford is not one that made the headlines, it was one which wrote them. He was a successful journalist who went into PR with Ford Motorsport and moved on to manage the FIA WRC press and PR service until he passed away on Thursday, 1st September, following a bout of illness.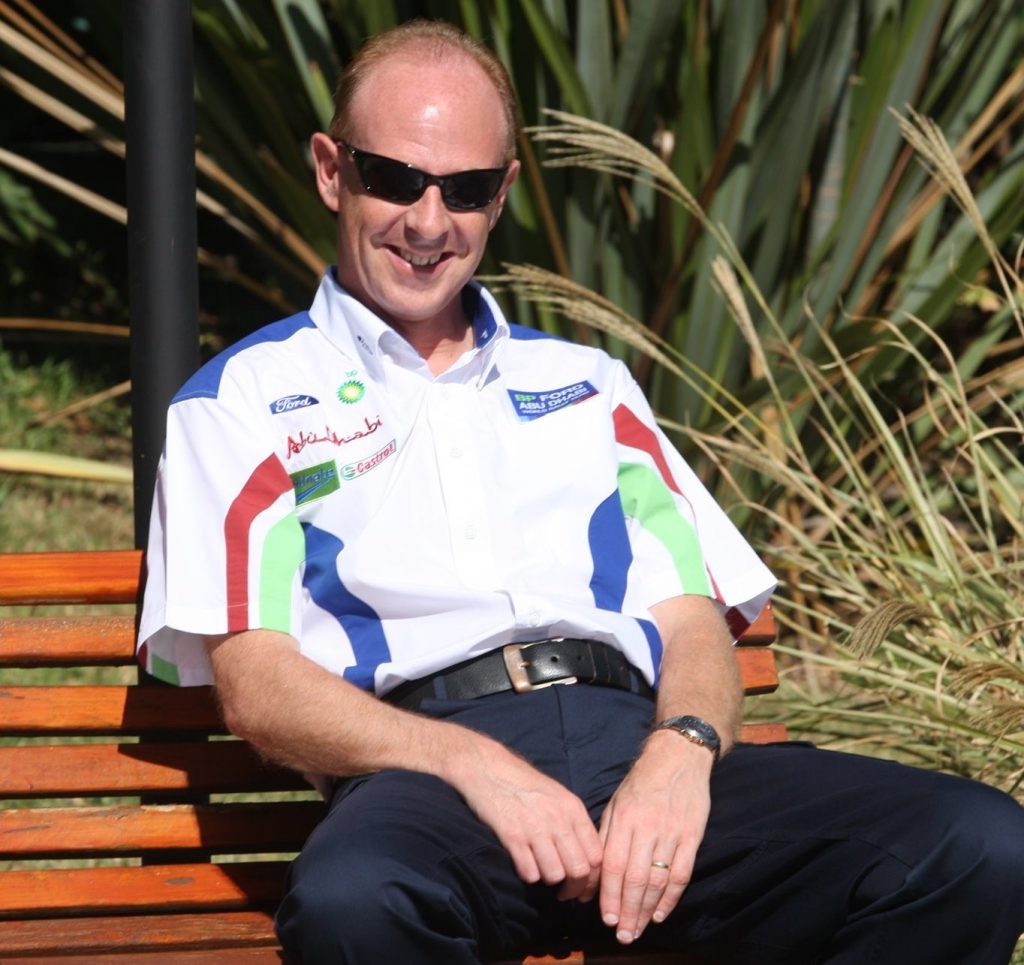 Given his profession, many folks may not recognise the name, but folks up here may remember a young man who accompanied his older brother Dave who co-drove for Phil Walker way back in the 1980s and 90s.
After a journalism course at Darlington College of Technology Mark worked as a journalist for twelve years on local papers in the North East of England rising from journalist to Sports Editor, to Editor of local and regional newspapers before moving south to Buckinghamshire to further progress his career.
It was during that time when he was a regular visitor to the Esso Scottish Rally Championship that many of us got to know him. Even then his interest in motor sport, particularly rallying, was evident. He proved to be a willing volunteer for on-event journalistic duties which led to him being inveigled into the post of Press Officer for the Chesterton Hackle Rally in the late 1980s, an event sponsored by Phil Walker's company.
It therefore came as no surprise to us when he volunteered to become the press officer for the Mintex National Rally Championship in 1990 then the Mobil 1 British Championship series in 1994. During this time he was also building up contacts and doing business with the likes of Ford, Honda, Toyota, Peugeot, Skoda, Shell, Mobil 1, Mintex, Silverstone Circuits and the Motor Sports Association.

M-Sport came a-knocking in 1996 with an irresistible offer and he subsequently managed media services for Ford of Europe in their FIA World Rally Championship campaign right up until 2014 when the FIA itself wanted him to manage its PR and Communications.
There aren't many photos of Mark, and that was deliberate. When the cameras came out he always seemed to take a step back. Unlike some other 'media personalities' he never wanted to be part of the story, his job was to help provide them with the story whilst managing his clients' interests, a task accomplished with good humour and complete professionalism.
He was never indiscrete, but he was helpful, personally very helpful at times, just as he was curious to know where I sourced other 'sensitive' or 'political' information over the years! When such stories appeared in print, it usually instigated a phone call which started on a professional basis and ended up being a general chit chat as he always retained an interest in Scottish rallying.
In public, he was quiet, polite, modest, humble, helpful, articulate, diligent, professional, experienced and hugely knowledgeable. In private, impish, always interested, ready for a laugh, and enjoyed good company – even boisterous company at times!
I'll miss the phone calls and catch-ups while the sport will miss a lot more. Rest in peace Mark.
Our sincere and heartfelt condolences to Nic and daughters Kate and Annie.