John Gordon Hastie, 1949 – 2020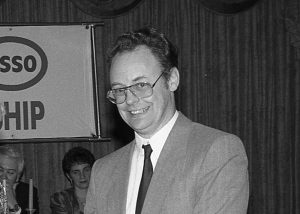 Another dark day for Scottish motor sport. Very dark. Gordon Hastie passed away on Tuesday 17th November. He had been coping with cancer for almost two years but in typical Hastie fashion had made plans. In the early days of the disease he and his wife Vicki decided to go travelling and visit places and do things they had often talked about, but never got around to actually doing.
This was the Chartered Accountant in him, he planned everything meticulously and they had a ball. They even went back twice or three times to places they really liked!
This was the Hastie I knew, and I mean no disrespect referring to him by his surname. 'Hastie & Fifey' may sound like a terrible music hall double act but it was one which worked well during Esso Petroleum's highly successful sponsorship of the Scottish Rally Championship throughout the 1980s into the 90s.
I had known Gordon first as a competitor and rival in the '70s, then as an event official and organiser in the '80s and '90s, and as a committee member helping to organise the national Scottish Rally Championship, and later as a Steward at major events throughout Scotland and the rest of the UK.
I first met him in the early 1970s. In those days whenever you saw the names Margaret Fulton and Gordon Hastie on an entry list you knew that first place had gone and with the likes of David Black and Ross Finlay, Charlie Brown and Neil Turner, Ken Wishart and Brian Hunter around, the rest of us mere mortals reckoned there was little chance of even getting a sniff of silver polish let alone getting our hands on a trophy at the end of a night's work.
This was the golden era of navigational rallying and Gordon was at the forefront. Championship navigational rallies in those days attracted entries of 80 or 90 cars with crews competing for anything up to 8 hours from a 10pm start. An end of rally breakfast was all part of the entry fee – if you found the Final Control in time to eat it, before heading straight to work!
Although he competed primarily in Scotland winning the National title in 1975 and'76, he contested the 1974 National Indoor Rally Championship run by Ford Rallye Sport finishing Champion Navigator and way ahead of some well established household names.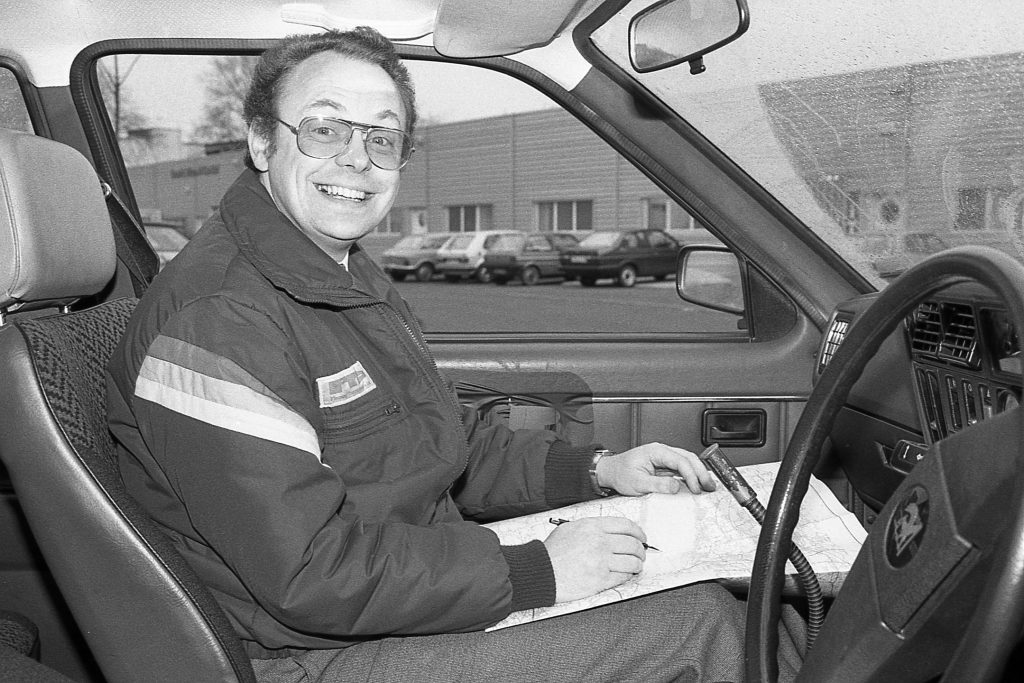 The transition to forest rallying was accomplished with ease and confidence and he co-drove in the early days for Andy Kelly and Colin Valentine and others, but perhaps better known for teaming up with Alistair Brearley, first in the Sprintex supercharged Opel Manta and then the Metro 6R4 which was also supercharged – as if it didn't have enough power already!
Throughout this period he was a member of Scottish Sporting Car Club, became a life member and was club secretary before becoming club President. He also helped to establish the Trossachs Rally as one of the best rounds in the national series and which ran at the end of the season. Given the final round's importance, there were a few occasions when Blue Books were flourished to determine rally positions and championship points – unfortunately. This was where Gordon excelled. Diplomacy and fairness were the watchwords and although some may not have welcomed the outcome they knew exactly why penalties had been applied or Protests ignored.
He also managed to serve time on the Scottish Rally Championship committee first as Treasurer and then as Chairman. His was the voice of reason balancing the Co-ordinator's voice of potential mayhem. And yet they worked well together.
He was generous, tolerant and patient especially with a Co-ordinator who needed to be kept in check during the 13 years of Esso involvement in the Championship. His was the calming and considered influence over more wayward ideas and flamboyant suggestions. In fact, he could be infuriatingly meticulous, and more annoyingly, often correct!
There was a slight panic and consternation caused just a few days before the 1988 Esso Scottish Rally Championship end of season Prizegiving and Awards ceremony. The Co-ordinator had been rushed into hospital for an operation followed by recuperation. Hastie stepped into the breach. The trophies had been ordered, but had to be collected from the engraver's and then names and spelling had to be checked.
This was done at the nearby Co-ordinator's house where over 80 trophies were unboxed and unwrapped by Gordon, Vicki and Catriona (Mrs Co-ord), prize cheques (Esso used to hand out cash in those days!) and envelopes sorted. Menus, tickets, seating plans and decorations then had to be transported to the hotel, 'dress' the function room, and then ensure the running of the reception, ceremony and the night's entertainment. And not a word of complaint was uttered.
On his way home afterwards Gordon popped into the hospital to report on how things had gone – and give the Co-ordinator a ticking off for being so inconsiderate!
He also managed to fit in duties as club and event Steward on all types of event from autotests to hillclimbs, sprints to race meetings, navigational and stage rallies and even kart races. More recently, his work as a Competitor Relations Officer on Scottish rallies and ten years on the British Rally Championship right across the country also brought him into touch with younger and more inexperienced rally crews where his knowledge and experience were put to excellent use assisting them in the pursuit of their sporting dreams.
He was very precise in his dealings with individuals and events, and yet he managed to convey the complexities of rally timing and regulations in a clear and easily understood manner. This was a gift much appreciated by younger competitors, as all too often this type of information was imparted in a condescending manner by others less well qualified. He was not only very modest about his own past successes and exploits, he was also very modest about his own personal contribution to the sport.
Representing Scottish interests he served on the RAC MSA Rallies Committee for ten years and was a member of the RSAC Motorsport Development Group. In fact he was central to a major change within Scottish motorsport ten years ago when it was suggested that the two regional associations, East and West, combine to form one national Scottish Association of Car Clubs (now Scottish Association of Motor sport Clubs) where again his knowledge and experience were vital in the drawing up of a new constitution.
He worked for a number of accountancy firms in his early years before joining Fleming Thermodynamics Ltd in 1985 as company secretary, the company which designed and manufactured the Sprintex Supercharger. Having been made a director of FTD, he moved on when the company was sold to 'foreign interests'.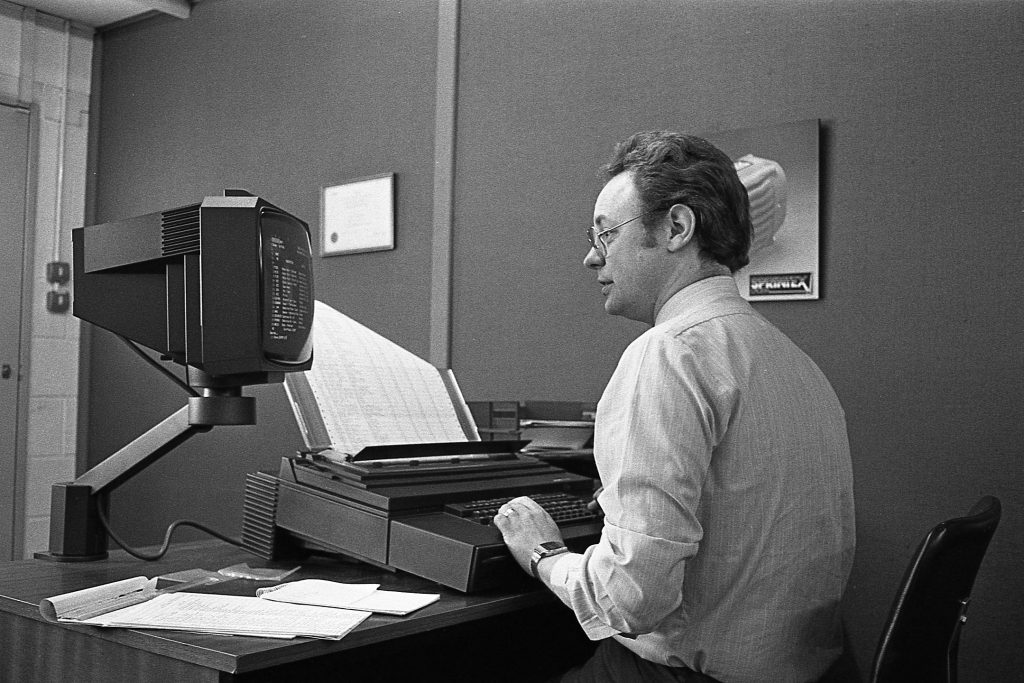 Where some may have taken the money and fled to warmer climes, Gordon's Scottish work ethic would not allow such a thing. He continued to work with other organisations and companies who valued and appreciated his analytical and managerial skills till retiral in 2011.
His final motoring appearance was on last year's 'RSAC Three Lochs Classic' with former Sprintex designer and MD, Dan Wright, in Dan's 1995 Aston Martin DB7 6i and they won the class prize.
I hate to think how many hours this unassuming family man has spent at nights and weekends over the years putting something back into the sport from which he derived so much pleasure in his own youth, and mostly at his own expense.
He was a thinker, a planner and a doer. There have been many times since then when a certain Co-ordinator, organiser and journalist would phone for advice on sporting matters and always a considered and thoughtful opinion was provided.
I will miss him. We all will miss him, but none more so than Vicki, his two 'boys' Colin and Ross, their immediate family, close friends and the many hundreds who met and worked with him over many years. Our most sincere condolences to them all.