… Obituary: Phil Walker, 1946 – 2020 …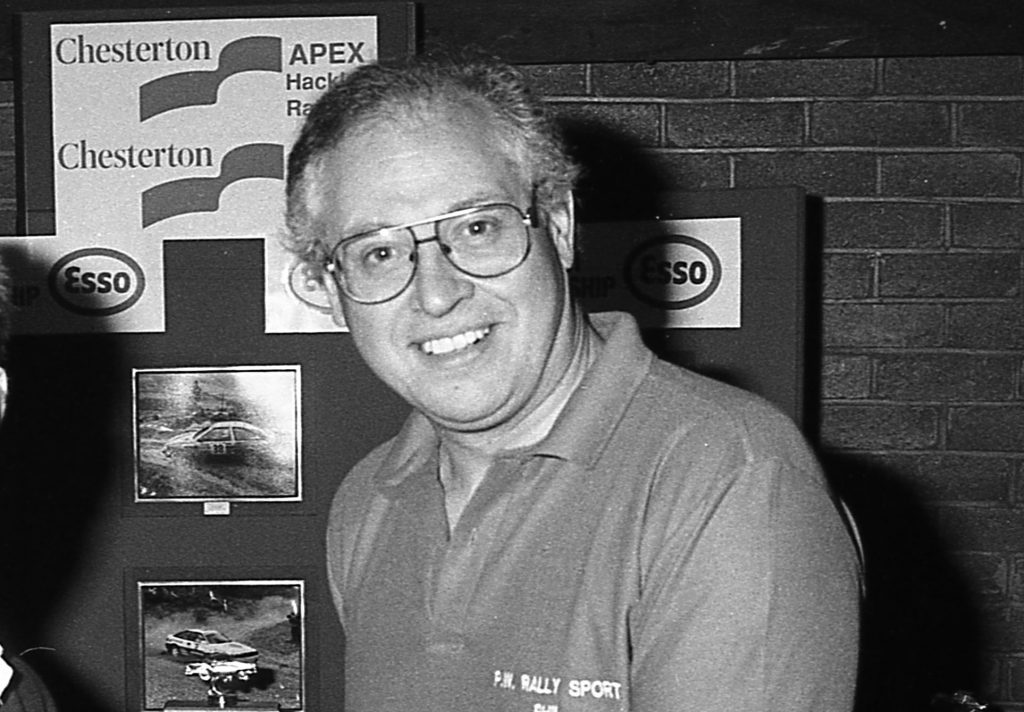 'Uncle Phil' Walker, the Godfather of Scottish rallying, passed away on Friday morning the 6th of November in a hospice in Edinburgh after a brave fight with leukaemia. An illness endured, as we would expect, with uncomplaining fortitude and good humour.
It was in 2002 at the Tyneside Stages that he was pronounced 'the godfather'. Not to be confused with the main character in those blockbuster films of the same name, this was a rather more innocent and genuine title granted when he announced that this was his 35th year of rallying having started in 1967.
The remark was made when he admitted he had never, ever visited Otterburn before, either to compete or to spectate: "This is fun," he said, "what a place for rallying". After 35 years the enjoyment had never diminished and the grin was still there, as wide as ever.
Rallying was never about winning trophies and titles for Phil, it was all about the fun and the break from the pressure and serious responsibilities of his day job as a Chartered Surveyor, first at Chestertons and latterly at King Sturge. Working at the higher end of the domestic, commercial and industrial property markets, Phil's natural charm, tact and diplomacy  were essential requirements in his dealings with some of his more demanding clients.
Mind you the charm and easy-going manner masked a determination to get the job done and get it done right, and that same approach applied to his rallying. Of course he was competitive, and on his day was a match for anyone, but his enjoyment factor was more important than a 'win at all costs' mentality.
He actually started rallying in 1967, first with a Mini but progressed through a wide variety of machinery including a Cortina GT, Saab 94, Talbot Sunbeam, Toyota Corolla, RWD Fiesta, Escort Mk2, Mazda 323 and Subaru Impreza amongst others. But it wasn't till 1974 that he first appeared on the Scottish Rally Championship radar. He scored 8 points on the Hackle Rally and finished 31st= in the Challenger's Championship at the end of season – having only contested that one event!
Phil's rallying career was peppered with new adventures as he savoured the challenges offered by different stages in different countries. He competed on a huge variety of tarmac and forest stage events in all four home nations plus Ireland – and Mull – and from Finland to Iceland.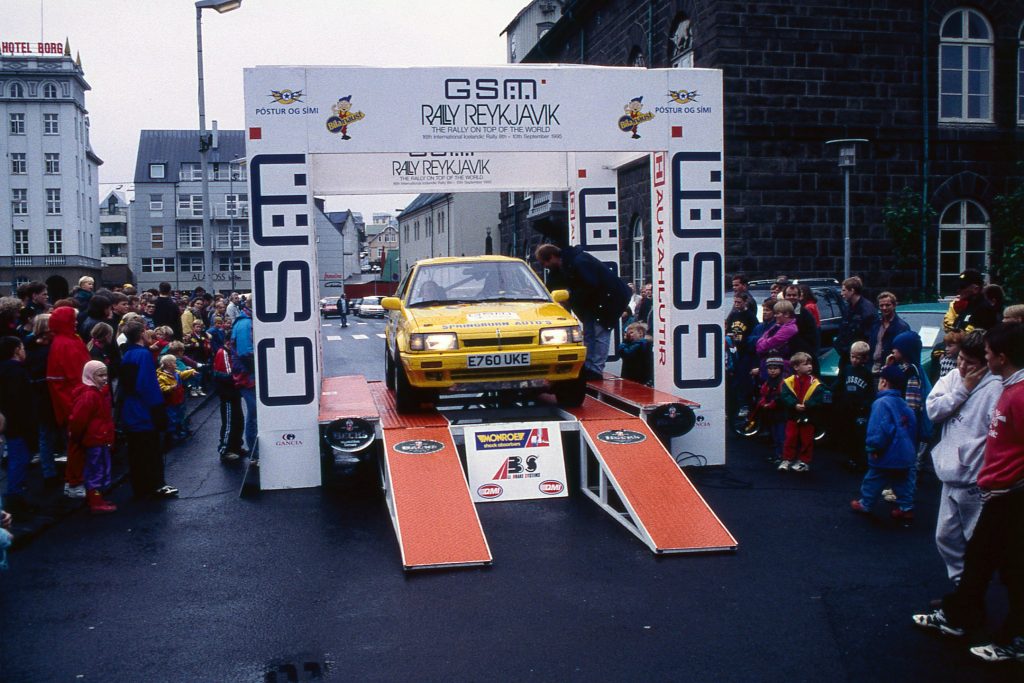 In fact Iceland was a particular favourite. Out of 11 attempts at Rally Reykjavik, the score was five retirals and six finishes. He finished both attempts at Finland's 1000 Lakes Rally, but his 1982 performance showed his determined streak. He and Neil Ewing were lying 17th overall when the carburettors on his Lotus Sunbeam developed a fault, but they persevered to finish 37th o/a. Not bad, eh? But they had no Notes and had not taken part in the recce!
If his repeated trips to Iceland marked a feat of stubborn endurance, Mull was the scene of his most embarrassing accident. It was on the 1990 event and he and Dave Wilford retired the Ford Escort on the seventh stage at Fishnish Bay. The tail had stepped out and the car slid sideways coming to a halt on the verge. No problem, dead easy, just select first gear and drive on. What he didn't see under the headlamp beams was the deep culvert. The wheels immediately dropped into the culvert and the car fell over on its side. "It was my slowest accident ever," recalled Phil, "we were only doing 1 or maybe 2 miles per hour!" No real damage but stuck fast.
As for his exploits in the Scottish Rally Championship, he was never able to contest a full championship season. Had he done so, who knows what might have been achieved?
The nearest he came to that was in 1989 when he finished 5th overall in the national series and was 6th in 1994. In between times, work prevented full scale attacks and that often worked against him when he competed on occasional events as the 'seeding committees' were not always kind to him!
He never complained, he was there for the fun, and if he got a good result he didn't crow about it afterwards. Like the 1990 Scotphone where he finished 4th overall behind Jimmy Girvan, Murray Grierson and Donald Milne and topped that with 3rd on the Jim Clark Memorial. His first rally win was also scored that year on the Baldoon Stages after it evolved from a single venue event to a forest stage rally.
Even when he wasn't competing he was still contributing to the sport as a Central Scotland Motor Sport Club committee member and club President and negotiated the sponsorship of the Chesterton Hackle Rally in the years 1988 – 1991.
Above all, he was a friend and mentor to many and even loaned his car out at times to the likes of Andrew Wood and Jimmy Paterson and encouraged and assisted many young navigators and co-drivers to take up and progress in the dark art.
As he withdrew from rallying in the mid 2000s and reduced his outings, he turned his attention to another sport which became an all consuming passion – wild fishing. Really wild. He went fishing in northern Russia nine times and Alaska twice and lots of other not quite so wild places. The trips themselves were arduous never mind the fishing. The Russian trips involved two flights there and back and once he got there a rickety old ex-military helicopter shook and rattled him to a remote cabin and base for some white water fishing.
I'm sure we'll all miss the polite and articulate banter, the pithy comments and insights, and his generous friendship, but none more so than his daughters Wendy and Lisa and grandchildren Katy, Charlie and Alex. Our sincere commiserations to them, his family and huge circle of friends.