The Internet has made quite an impact on modern life, but not necessarily in a good way. Like all good things, there is a downside. Although rallying has benefited greatly with on line news, action film clips, event results and on-line chat, it has killed off the club night. Even worse, it has killed off the Rally Forum.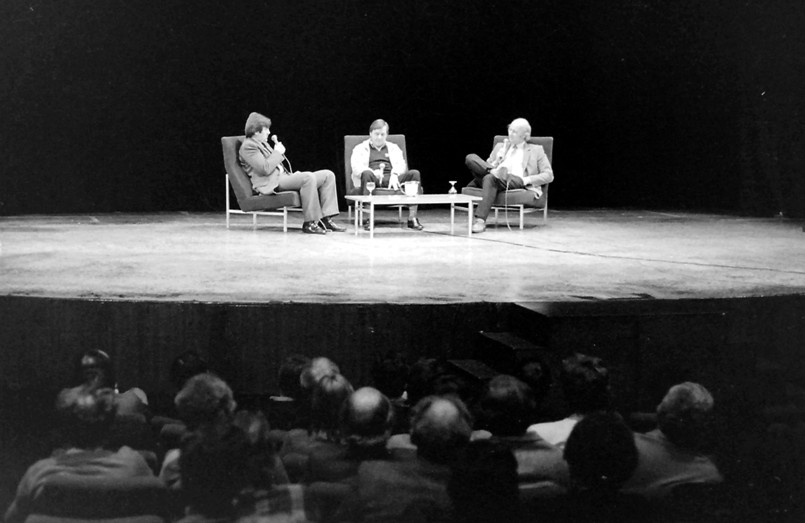 In the days before Zoom and Facetime, car club members actually met up face to face in pubs and clubs around the country on a regular basis. The highlight of many monthly club nights was the arrival of the latest Castrol film. These 16mm films were professionally produced reports of rallies (and race meetings and speed events) and were the only way to see rally cars in action in far off, and not so far off, places. The films were posted out or sent by British Rail Red Star (and returned) which menat a club memebr had to be delegated to Most clubs had to hire projectors and screens and hope a member could work them!
TV coverage of the sport was hopeless. The Black and White screen (colour was still a rarity!) was full of baggy shorted wee men kicking a ball up and down a grassy field between a couple of fishing nets strung over poles at either end.
The only time we saw rally cars on screen was Lombard RAC rally time in November. That was why the film nights were so popular. It wasn't only Castrol who produced these films though, other companies and sponsors did so too, like Champion spark plugs, Dunlop and Goodyear Tyres while car manufacturers also produced films but these were usually biased!
Forums were another way of seeing the stars. These professionally staged shows toured the country showing a film or two during the evening and also had an invited panel of guests and a host who indulged in on-stage chat for the information and entertainment hungry audience.
At their height, rally forums could attract huge audiences. The Rothmans Roadshows in the early 1980s took things to a new level. The fag company really put the colour, pizzazz and professionalism into these Roadshows with high profile guests and star presenters, with quizzes and prizes to get the crowd going. Often the star prize was a Rothmans rally jacket. Worth more than their weight in gold at the time!
The first one I attended was a pre 1972 Scottish Rally Ford Forum night at Wylies, the main Ford Dealer in Pollokshaws road in Glasgow. The showroom had been empted of cars and it was standing room only. In fact the overspill blocked the pavements outside as the latecomers peered in the large showroom windows. Extra speakers were quickly placed outside to hear the chat.
Having won the Safari Rally a couple of months before, Hannu Mikkola was the big name attraction with local drivers filling the bill including (I think!) Chris Sclater and Mike Hibbert.
The idea quickly caught on with many individual national and club rallies and car clubs staging their own Forum nights and pre-rally Forums were a staple of Scottish Championship rallies in the early days with raucous nights in the Mercury Motor Inn in Inverness and the Altens Skean Dhu in Aberdeen among many popular venues.
Forums were also used to attract audiences to awards nights. For instance, Jim McRae and Ken Wood were the stars of a rather special Forum night at the end of season Association of West of Scotland Motor Sports Clubs (AWSMSC) award night in Motherwell Civic Centre way back in 1984 – pre-dating Johnnie Herbert's more recent F1 Forum night at the Civic by some 30 years! Jim and Ken also had the job of handing out the prizes to the AWSMSC's navigational rally, autotest and speed event winners.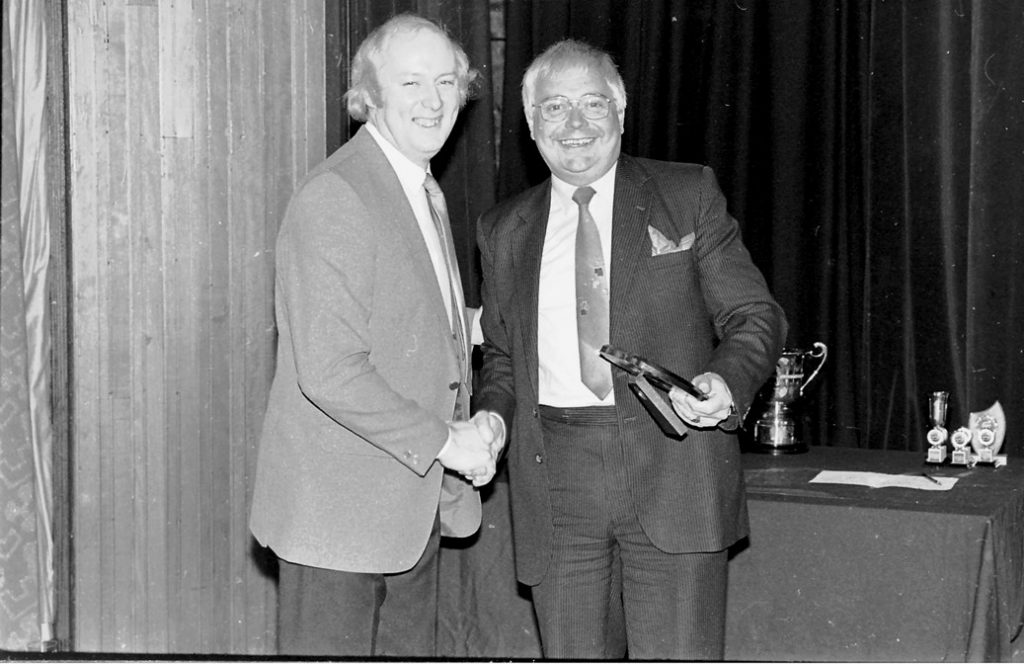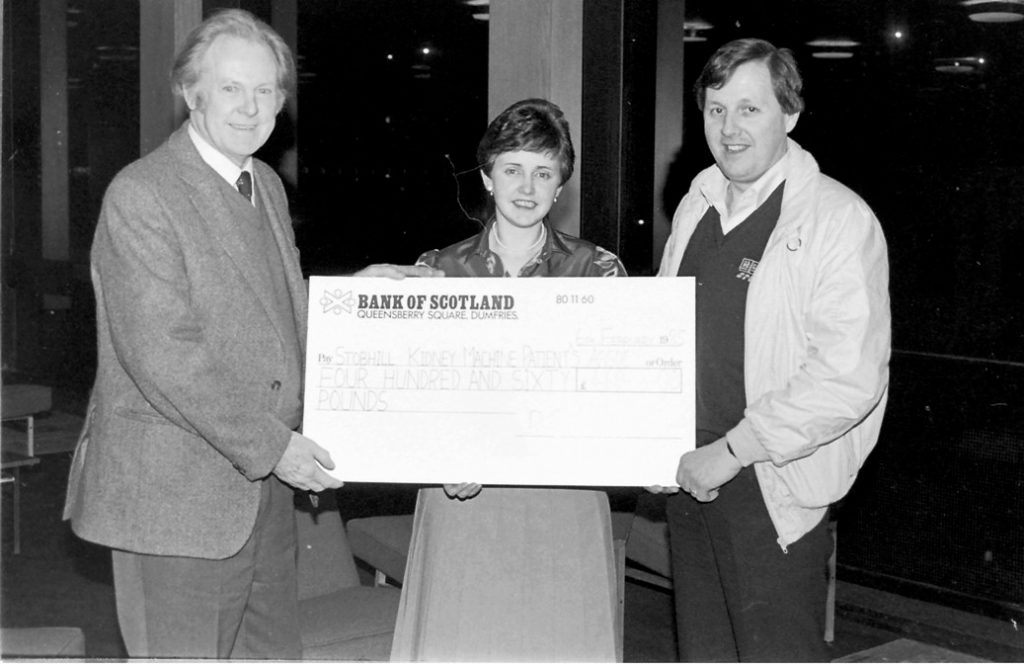 Although such get-togethers have gone out of fashion, there are still some clubs and events which host Forums, the principal one of which in Scotland must be the notorious Thursday night Forum in the Aros Hall in Tobermory before the Mull Rally each year. Remember the flying tee-shirts? If you haven't been, you won't have a clue!
Although this might not be the time to re-introduce the concept, maybe when this Covid19 business is under control, it would be a good way of getting back together again.
At least when you're face to face with someone, with pint glass in hand, the person you are talking to is not going to freeze mid chat and then disappear into an inky blackness leaving you sitting there talking to a blank screen and feeling a right chookie – as in a recent Zoom call!
Aye the Internet has many advantages, but there's nothing to beat the human to human interface, is there?