… BRC on Channel 4 in 2017 …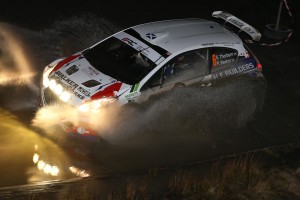 The MSA British Rally Championship is delighted to announce its continued partnership with mainstream terrestrial broadcaster Channel 4 for the 2017 season.
Building upon the successful relaunch of Britain's premier rallying series in 2016, Channel 4 will show a 30-minute highlights programme on the Saturday morning after each round next season, with a repeat broadcast the following week. The action will also be available to view on Channel 4's online catch-up service, All 4, shortly afterwards.
Channel 4's coverage reached more than 1,000,000 viewers during the 2016 series as World Rally Championship star Elfyn Evans battled his way to title success – 20 years after his father Gwyndaf took the same accolade. Dramatic on-board shots, picturesque aerial footage and heat-of-the-moment interviews are woven into the stage-side action across the gravel and Tarmac tests – captivating rally fans old and new.
"When we set out to revamp the BRC, we identified that free-to-air television coverage was one of the biggest priorities to help establish the credibility of the new championship," explained BRC Managing Director, Ben Taylor.
"We are delighted that the series has been well received in an encouraging first year and that has enabled us to extend our relationship with Channel 4. We have some exciting plans to develop the programme and build on the strong content that Hayfisher produced in 2016 to ensure that we reach wider audiences."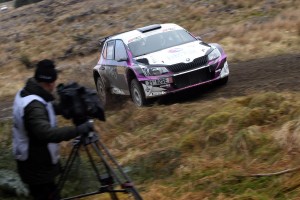 "2016 was a fantastic year and to see the BRC come back with such a bang was truly special," enthused Hayfisher Productions Director, Richard Hay. "Hayfisher Productions is delighted to once again be producing BRC shows for Channel 4. We loved making the programmes and what really struck me was the enthusiasm from my team, the BRC team and all of the crews to make the series great again – it was infectious. Rallying in Britain continues to grow and we look forward to working with everyone again to grow the series further and bring the action to Channel 4 in 2017."
The seven-round series will once more cover the length and breadth of the British Isles in 2017, with rallies in England, Northern Ireland, Scotland, Wales and the Isle of Man as well as the exciting inclusion of the Ypres Rally in Belgium, the first overseas event in British Rally Championship history.
To watch all of the action from 2016 on All 4, visit: www.channel4.com/programmes/motor-sport
Keep tabs on all the latest BRC developments by visiting www.msabrc.com
Also on social media : MSA British Rally Championship on Facebook and @MSA_BRC on Twitter using #BRC
2017 MSA British Rally Championship Calendar:
4/5 March, Mid Wales Stages, Newtown, Gravel
29 April/30 April, Pirelli Carlisle Rally, Carlisle, Gravel
19/20 May, RSAC Scottish Rally, Dumfries, Gravel
23/24 June, Ypres Rally, Ypres Belgium, Asphalt
8/9 July, Nicky Grist Stages, Builth Wells, Gravel/Asphalt
18/19 August, Ulster Rally, Derry/Londonderry, Asphalt
14/16 September, Rally Isle of Man, Douglas, Asphalt