… The Car in Front is a Toyota – hopes Kris Meeke! …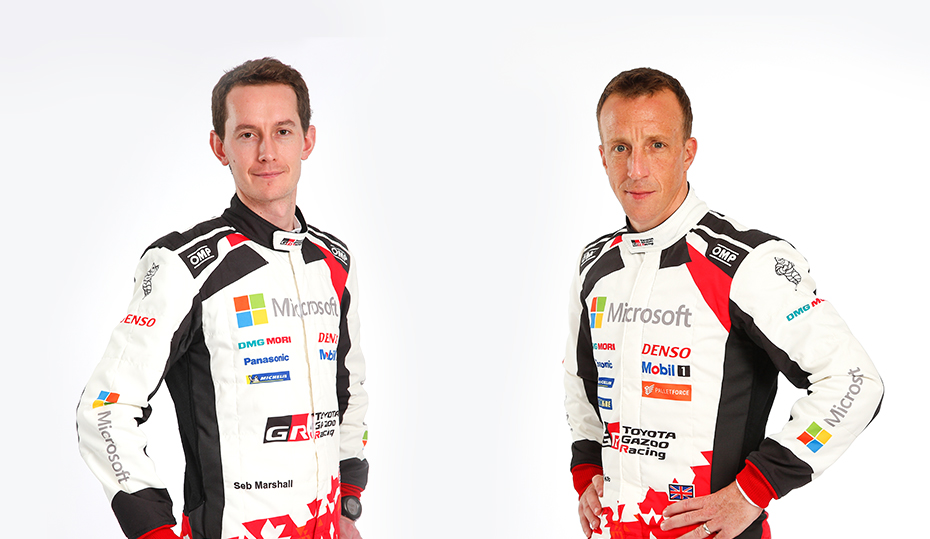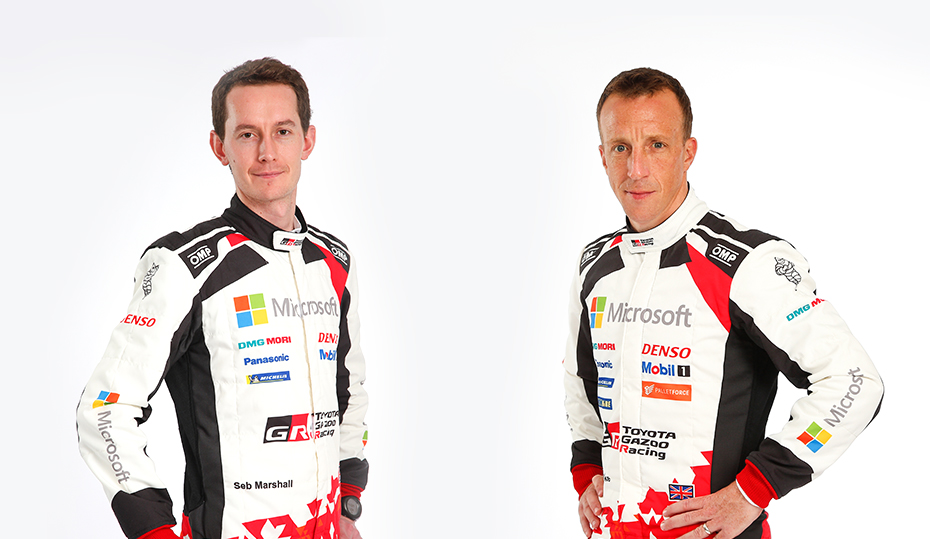 British rally fans got their first chance to see Kris Meeke and Seb Marshall sporting their new colours at the Autosport International Show last week when Toyota Gazoo Racing WRT revealed their driver line-up for the 2019 FIA World Rally Championship. And what a line-up, with Kris joining Ott Tänak and Jari-Matti Latvala.
When the news was announced last October, the Northern Irishman said: "It's a huge pleasure and honour for me to become a Toyota driver. I'd like to thank Akio Toyoda, Tommi Mäkinen and the entire Toyota team for their faith in me. Three years ago, we first discussed the possibility of me joining the team, and I'm so happy that it's finally happened now.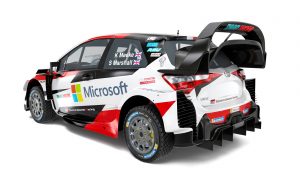 "The performance of the Yaris WRC speaks for itself, but the team spirit here is incredible at every level, also with the Japanese culture of honour and respect. I can't wait to get started.
"The very first championship that I won was actually when I was aged 16 and co-driving for my brother on our local road rally championship. We clinched that title in a Toyota Corolla, so for very many reasons, it feels incredibly good to be here. I can't think of a better place to be."
Ott Tänak will continue to drive the Toyota Yaris WRC next year alongside co-driver Martin Järveoja, after joining the team for the 2018 season, winning four events and ending up 3rd in the title race.
Jari-Matti Latvala will also retain his drive. The Finn and his co-driver Miikka Anttila have been a key part of the team since Toyota's return to the WRC in Monte Carlo in January 2017. They scored the team's first podium on that event, and the first victory just a few weeks later in Sweden. Latvala scored one victory and four podiums in 2018.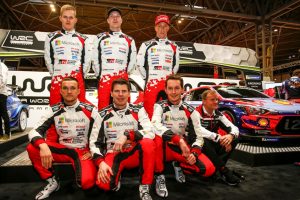 Tommi Mäkinen, Team Principal, said: "We are all very excited to have Kris joining us here. We know that he is very fast, but he also brings a lot of experience. His technical understanding is at a really high level and I believe he can provide new knowledge and ideas to help us in our aim to keep making the Yaris WRC better.
"I am also very pleased that Jari-Matti will continue to be part of our team. He has done some brilliant work for us and has recently been regularly on the podium, which has been very important. Together with Ott, who has proven that he is absolutely one of the fastest drivers right now, I think we have a very strong line-up, with three drivers who are all quick, experienced and can win rallies."
At his first test with the new team last month Kris said: "It's been a difficult few months for me, but I wasn't that long away and I got that hunger back. I knew deep down I wanted to come back to drive a rally car and to have my first experience of the Yaris on these stages, it just gives me so much pleasure to drive a car again."
"I have given my life to rally and rally has given me so much but certainly I didn't feel it was time to stop. I still think I can achieve a lot more in the sport and hopefully with this new exciting venture we can achieve good things together."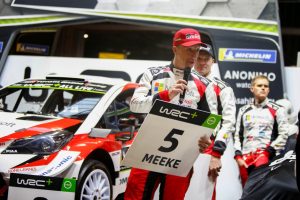 Meeke said team principal Tommi Mäkinen helped make the decision to sign an easy one.
"The fact that Tommi has been there, he's done it, he's one of the most successful drivers ever in the WRC with four back-to-back world titles, he knows what it takes from a driver's point of view and when that guy is your boss it's very easy to relate.
"The negotiations were very simple and there were maybe some options on the table, but I said if I wanted to come back, I wanted to come back in the proper way. For me there was no doubt where I wanted to be," he added.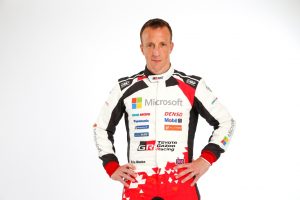 Kris Meeke:
Date of birth: 2 July 1979
Age: 39 years old
Nationality: British
Career highlights:
2005 3rd overall, FIA Junior WRC
2009 Intercontinental Rally Challenge champion, 4 wins
2014 First WRC podium, Rallye Monte-Carlo
2015 First WRC win, Rally Argentina
2016 Wins Rally Portugal and Rally Finland
2017 Wins Rally Mexico and Rally Spain
WRC Statistics:
WRC starts 91, Victories 5, Podiums 12, Points scored 413, Stage Wins 77