… MSA improves transparency of governance following strategic review …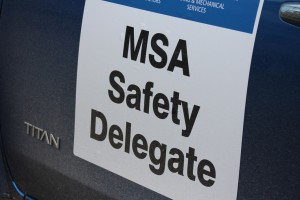 The Motor Sports Association (MSA) will make significant changes to its governance structures and processes from 2018 following detailed analysis of the recommendations of a major strategic review.
The review was carried out during 2016 to audit the functions and remit of the governing body. It centred on ten core areas of the MSA's operations, the first being Board, Structure and Governance, with an MSA Board working group established to work through the recommendations.
A key outcome from the review is the reconfirmation of the MSA Board's primacy in the governance of UK motor sport. It also recognised that the Board is ultimately accountable for all decisions that are taken on its behalf by Motor Sports Council, the sport's rule-making body. Therefore, from 2018 the Chairman of Motor Sports Council will recommend all rule changes to the MSA Board, which will then be responsible for their ratification.
There will be further changes implemented from 2018, with the major ones as follows:
• The Executive Committee of Motor Sports Council will cease to appoint members to the Specialist Committees representing the various disciplines of motor sport. Instead, the Committees themselves will select new members from the nominations submitted following advertised vacancies. Retiring members will not have a vote, however the MSA will retain a right of veto.
• Specialist Committee Chairmen will be elected directly by their Committee members.
• All Specialist Committee and Board appointments will be subject to a maximum tenure of three terms of three years.
• All six Advisory Panels (Safety; Technical; Judicial; Timekeeping; Medical; Volunteer Officials) will become full Specialist Committees of Motor Sports Council.
• There will be an Annual General Assembly, inviting stakeholders including clubs, promoters, venue operators and sponsors for their input.
• Six new National Committees will be established to represent each country – three for England (north, central and south) and one each for Northern Ireland, Scotland and Wales. Each will include representatives from circuit racing; stage rallying; speed; karting; off-road & grassroots; venue operators and promoters.
• The Chairman of each National Committee will be nominated as a Member of the MSA. This will thus broaden the voting Membership of the company, which currently comprises the members of Motor Sports Council and nominees of the Royal Automobile Club.
• The Regional Committee will meet two times per year, rather than the current three.
• The Executive Committee will be renamed the Management Committee of Motor Sports Council. Its scope will be refocused to dealing only with urgent matters that cannot wait for a Council or relevant committee meeting. It will meet only as required by its Chairman.
Alan Gow, MSA Chairman, said: "The Strategic Review incorporated many aspects of the MSA's operations – bringing into focus some important and fundamental changes both necessary and desirable for a more streamlined and transparent governance structure.
These will be implemented during the course of 2018, with some various details to be worked through before then.
"I would like to thank the Board of the MSA and the Executive for handling the additional workload that this wide-ranging operational review entailed, with great enthusiasm and dedication. I'm very pleased and proud to be able to sign-off my Chairmanship with this, having now taken the company through this vigorous process and committed it to these changes for the great future of the MSA and the sport."