… UK clubs and volunteers recognised with national awards …
The Motor Sports Association (MSA) is delighted to announce the winners of the 2015 JLT MSA Club and Volunteer of the Year Awards.
JLT MSA Club of the Year
The JLT MSA Club of the Year 2015 is South Hams Motor Club, winning £1,500 and a trophy, which will be presented at the MSA Night of Champions on 30 January at the Royal Automobile Club in London.
South Hams Motor Club was nominated by the Association of South Western Motor Clubs. Celebrating its 50th Anniversary in 2015 and led by a new young Chairman, the club is very active in growing its membership and sees its primary role as organising events that members would like to compete in.
63 Car Club was judged second overall, winning £1,000 and a silver MSA flag trophy. In third was Anglia Motor Sport Club, winning £500 and a bronze MSA flag trophy.
Four other clubs were awarded Certificates of Merit:
a. Dunkeswell Kart Racing Club
b. Trent Valley Kart Club
c. British Motorsport Marshals Club
d. Peak Performance Club (N Ireland)
JLT MSA Volunteer of the Year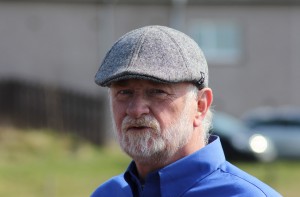 David Barlow, nominated by the Scottish Association of Car Clubs, has been named the JLT MSA Volunteer of the Year for his dogged determination to improve the sport for all. A stalwart of Scottish Motorsport for five decades, having been a marshal, Clerk of the Course, a co-ordinator, commentator and competitor, he will receive a trophy and £1,000 at the MSA Night of Champions ceremony.
Barlow originated the Ecosse Challenge and the Junior 1000 Championship for 14- to-17-year-olds. The Ecosse Challenge has had over 180 registered competitors since inception, many of them junior drivers. Now approaching his 70th birthday, his astonishing enthusiasm in getting this age group started in rallying shows no sign of tailing off, and his positive contribution to Scottish motor sport and beyond is immense.
Also receiving a prize cheque and trophy at the Night of Champions is Godfrey Evans, winner of the Marshal category. Involved in the sport for almost 40 years, Godfrey's dedication is renowned across his multiple roles including chief marshal, trainer, and rescue crew member.
As winner of the Clerks & Stewards category, Graham Battersby from Lancashire also collects a prize cheque and trophy at the Night of Champions. After starting in the sport as a rally man, Graham's later role as Club Steward at Race and Speed events is highly valued by clubs and competitors alike, with his wise words and sensible guidance having set many on the right path.
A number of other volunteers were Highly Commended for their efforts throughout 2015:
• Timekeeper: Derek Smyth, from Dungannon
• Safety/Recovery: John Graham, from Carlisle
• Safety/Radio: Bill Wilmer, from Preston
• Marshals: Alistair Reid, from Glasgow, and Alan & Fay Crook, from Towcester