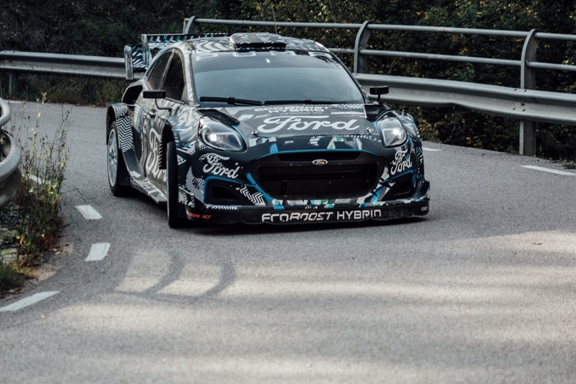 Craig Breen and Paul Nagle will spearhead the M-Sport Ford World Rally team's attack on the 2022 and 2023 FIA World Rally Championship with a full WRC campaign behind the wheel of the all-new M-Sport Ford Puma Hybrid Rally1 car.
Having originally tested the Puma Hybrid Rally1 car on gravel in Cumbria, Breen was more than impressed and excited by the team's latest creation and is now fully focussed on delivering the results and success that both he and the squad know is possible.
2022 will see all-new technical regulations, with the WRC moving to a new and exciting era of competition. Space frame chassis coupled with 100kw Hybrid Motors delivering additional 130hp bursts of power throughout the special stages and 100% sustainable fuel moves the sport into a more environmentally conscious direction, whilst still retaining the core DNA of the world's most exciting off-road motorsport series.
Breen and Nagle have long been in Malcolm Wilson's sights. Having won the 2011 FIA WRC Academy in an M-Sport-built Fiesta R2, this championship title would deliver Breen a career-transforming prize package allowing him to step up to the wheel of a Ford Fiesta S2000. The following season Breen would win four S-WRC events seeing him take another outright championship title.
Thanks to M-Sport's 'Ladder of Opportunity,' Breen was then able to kick-start his career at the top level, competing up until now partial season programmes with a number of other WRC teams, but in 2022 he will return to where it all began, with the 2017 Manufacturers and Drivers', and 2018 Drivers' WRC Champions.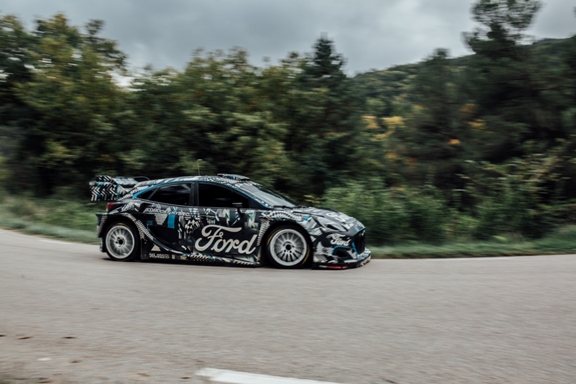 Gus Greensmith has retained his seat in the team for his third full-time campaign in WRC's top tier and joins Craig Breen as a confirmed driver for the new season. There is no news as yet as to who will partner the 24-year-old in M-Sport's all-new Ford Puma.
Greensmith is also a 'graduate of M-Sport's 'Ladder of Opportunity' and has enjoyed five top six results this season including a career best fourth in June's Safari Rally.
Frenchman Adrien Fourmaux has also joined Breen and Greensmith to form M-Sport's main trio of drivers for a full 2022 World Rally Championship campaign.
Fourmaux began his rally career a mere five years ago, making a meteoric rise through the WRC ranks since his debut in 2019. His first season in WRC2, behind the wheel of an M-Sport Ford Fiesta Rally2, brought him two podium finishes at Rallye Monte Carlo (third) and Rally GB (second).
The 2021 season saw Fourmaux graduate into the Ford Fiesta WRC on Croatia Rally, where he achieved a career best of fifth overall. There was also cause for celebration at Safari Rally Kenya when Fourmaux claimed his first WRC stage win by a very comfortable 4.1 seconds. Consistently setting competitive times throughout the season, the young driver has been dubbed a rising star and on track to follow in the footsteps of his fellow successful countrymen.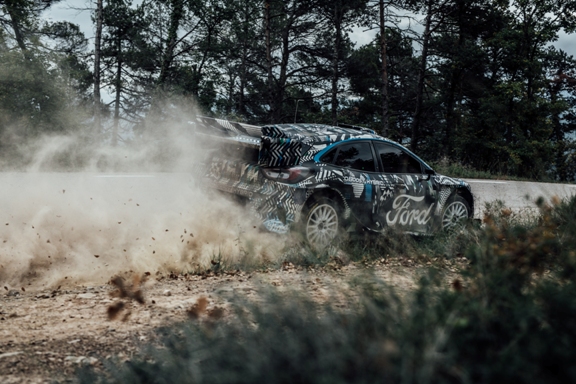 In the most recent announcement from the team, nine-time FIA World Rally Champion, Sébastien Loeb, will also compete in a new Ford Puma Rally1 car on the 2022 Rallye Monte-Carlo, an event he has won seven times previously.
Loeb's latest WRC adventure sees him join forces with co-driver Isabelle Galmiche, a long time member of Loeb's gravel crew.
Breen, Greensmith, Fourmaux and Loeb, along with the rest of the team at M-Sport are working tirelessly to prepare for a high-excitement debut of the all new Hybrid Rally1 cars on the 2022 Rallye Monte-Carlo on January 20.
M-Sport has a rich history of success in the WRC with a total of seven World Rally Championship titles, 61 overall victories, 239 podiums and a record breaking 268 consecutive points finishes. M-Sport is thrilled to be fielding a line up of drivers who can certainly continue and build on this legacy during 2022.
Malcolm Wilson, M-Sport Managing Director, said: "Starting the new WRC regulations with such a strong lineup is something I am very proud of and goes to show the faith that these guys have in the new Puma Rally1."
"In relation to Seb, I came close to securing a deal with him back in 2005 but unfortunately at that time we were not able to make it happen. However, with the introduction of the new 2022 Rally1 regulations and following discussions with Red Bull, we both reached out to Seb to see if he might be interested to come and try the new cars – he was, he did and now we find ourselves in a position to say that he will join the team next year! It is fantastic to be able to bring such an accomplished driver to M-Sport and I have no doubt he is still capable of a fantastic result as well as being a mentor to our other drivers. It might have taken over 16 years to get this deal to come to reality, but it is great to see it finally happen!"