… MSA issues rally safety progress report …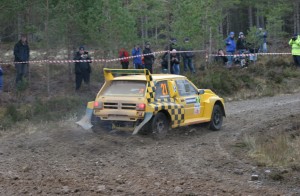 The Motor Sports Association (MSA) can report significant progress in its response to the Scottish Government's Motorsport Event Safety Review (MESR), which published 29 recommendations for UK stage rallying in January.
The MSA committed to implementing the recommendations in a staged manner over approximately two years, until early 2017. Now known as RallyFuture, this programme of procedural and cultural change has made great progress on several fronts.
Safety Delegate
In February the MSA confirmed the new role of Safety Delegate, with MSA Director Nicky Moffitt appointed to the post in Scotland on an interim basis. The Safety Delegate has overriding authority in matters of safety and is now an essential part of events north of the border. Further Safety Delegates will soon be appointed to cover all multi-venue stage rally events across the UK.
Radio frequencies
A second radio frequency was brought online for exclusive use by MSA Licensed Officials and safety personnel on stage rallies in Great Britain. The second MSA81 frequency allows for better management of rallies, particularly when there are stages running concurrently. Significant grant funding was made available to help retune and service existing MSA81 radios, or to replace them where necessary to accommodate the additional frequency.
Multi-Venue Stage Rally Safety Requirements
Published on 24 April and with effect from 1 June, this document detailed how UK rallies must currently be run. It covers topics including risk management, marshals' training, communication and much more. This document will be superseded by the 2016 Stage Rally Safety Requirements, which will also apply to Single-Venue Stage Rallies and Rally Timed Trials. These are currently being developed and will include detailed guidance for the production of event safety manuals and stage set-up diagrams.
Safety Car Roles & Responsibilities
This document was published on the MSA website on 1 July, establishing protocols to improve and enhance the safe running of special stages throughout the UK. A pair of pilot training workshops for safety car crews has also been held. More will be run soon, including a unique workshop for closed-road events.
Media accreditation
A positive and productive meeting of rally media was held in mid-July. This established the framework for a new MSA rally media accreditation system from 2016; the accreditation documents, procedure and guidelines will be made available as soon as possible.
Online marshals' accreditation and training
A new online accreditation and training system for rally and cross country marshals is in development and scheduled for launch in January 2016. Full details will be announced in due course but it is envisaged that there will be three modules, providing training in the basic marshalling skill sets required of rally and cross county marshals.
Volunteers' recognition scheme
Plans are being developed for a volunteers' recognition scheme to recognise the hard work and dedication of volunteer marshals and officials, without whom the sport could not function. The scheme is due to launch in 2016 and it will cover the full spectrum of volunteers, not just in rallying but across the disciplines. Full details will be announced in due course.
Tracking systems
Four different rally tracking systems have been live tested this year on the Mid Wales Stages and the Scottish Rally, with a fifth set to be tested on another event in October. This has led to some systems being discounted on grounds of functionality and/or cost, while others continue to be evaluated.
Artwork
RallyFuture artwork, featuring rally legend Ari Vatanen, has been produced and made available on the MSA website for organisers to download and use in event signage and literature.
Visit: msauk.org/rallyfuture.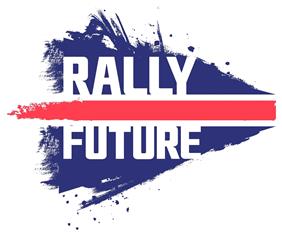 Grant-aid
The British Motor Sports Training Trust (BMSTT) has offered grant aid towards the purchase of red and white safety tape and additional Spectator Warning Notices required under the multi-venue stage rally safety requirements. Eligible clubs can claim up to 60 per cent of additional expenditure totalling up to £750 in 2015.
MSA commitment
Rob Jones, MSA Chief Executive and Chairman of the RallyFuture Project Steering Group, said:
"A few months ago the Forestry Commission made plain that for it to offer a new Master Agreement, the sport must commit to the Motorsport Event Safety Review's very carefully considered recommendations. Having done so, we are now well advanced with a far-reaching programme of change.
"That is cultural as much as procedural change; as such it challenges the status quo and divides opinion in some quarters. However we see this very much as an opportunity not just to secure the future of UK stage rallying but to set new standards for the rest of the world to follow.
"None of what the governing body has achieved would have been possible without the overall support of the rallying community and I cannot thank them enough for being with us."
Further information and updates can be found at: msauk.org/rallyfuture and facebook.com/rallyfuture.