TOYOTA Motorsport GmbH (TMG) could make a return to the World Rally Championship in 2015 with plans for a rallying version of its GT86 sports car.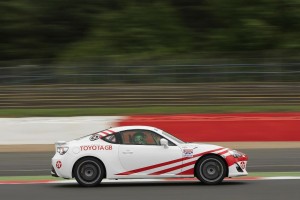 The rear wheel drive TMG GT86 CS-R3, will be built to R3 regulations, with a six-speed sequential gearbox, limited slip differential, modified 2 litre flat four boxer engine, adapted brakes and other upgrades.
Drawing on the experience of developing the TMG GT86 CS-V3 race car for the Nürburgring-based VLN series, Toyota's German based motorsports preparation department will modify the base car to prepare it for both asphalt and gravel rallying.
But here's the thing. There will not be a factory run team as such, as the TMG GT86 CS-R3 is being targeted primarily at private customers, although eligible for all FIA-sanctioned rallies, up to and including the World Rally Championship.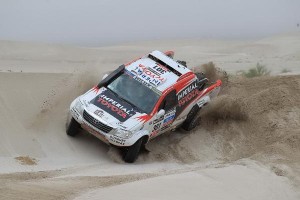 Following its departure from the World Rally Championship in 1999 at the end of a 20 year association, during which time Toyota Team Europe (TTE) under Ove Andersson scored four drivers' and three manufacturers' WRC titles, Toyota has continued to dabble in rallying with Yaris and Hilux. Similarly, Toyota got out of F1 in 2009, but continues to be involved in Sportscar racing and Touring cars, so the motor sports bloodline has been quietly pumping away in the background.
Earlier this year, five Hilux rally-raid pickups finished in the top 20 of the 2013 Dakar while work at the German based firm continues on a Yaris R1 rally car. Also undergoing development work in Cologne is a 1.6-litre turbocharged engine, which could easily be installed in a Yaris.
A spokesman from TMG commented: "We're leaning towards an S2000-style of car which would be available for customers first. This is a development project, but it's very early days – the engine only fired up for the first time a few weeks ago. At the very earliest, a car won't be available until next year. Obviously, this being a 'Global Race Engine', it could go in any car, but the Yaris seems to make sense."
Nico Ehlert, Principal Engineer Customer Motorsport added: "Rallying is in our blood at TMG so it is very exciting to announce that we will be expanding our rally operations. The GT86 CS-R3 promises to be a thrilling car on the rally stages; with rear-wheel drive we can expect some dramatic action which is sure to be entertaining for drivers and fans alike. Through our experience with the TMG GT86 Cup and the TMG GT86 CS-V3 race car we have built a solid infrastructure for customer motorsport over the past few years. We will draw on this to deliver a reliable, safe and high-performance car, plus all the required technical support, for our customers. We expect demand to be high so we are looking forward to seeing a lot of GT86 CS-R3 rally cars in action from the beginning of the 2015 season."
Full specifications and pricing will be announced in the coming months, but considering the current price of a good Escort MkII these days at three figures and well above, maybe this new machine won't be out of the reach of privateers once Toyota gets the project underway.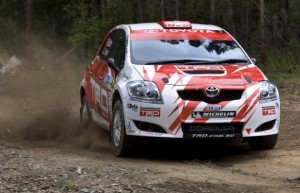 With the Yaris R1 project underway and now this, it does make you wonder, is Toyota gearing up for a WRC comeback? The ongoing development work on the 1.6 litre turbo 'Global Race Engine' points to the possibility of a WRC factory team, although this is pure conjecture at this stage. But here's another thing, with Hyundai coming back in to the WRC, Toyota won't want to be left behind.
**