The Tartan Tourorist
It was noisy, awoken by the dawn chorus of 2 stroke scooters of workers going about their business. I stepped out on to the small verandah, gasped at the view and gagged at the smell.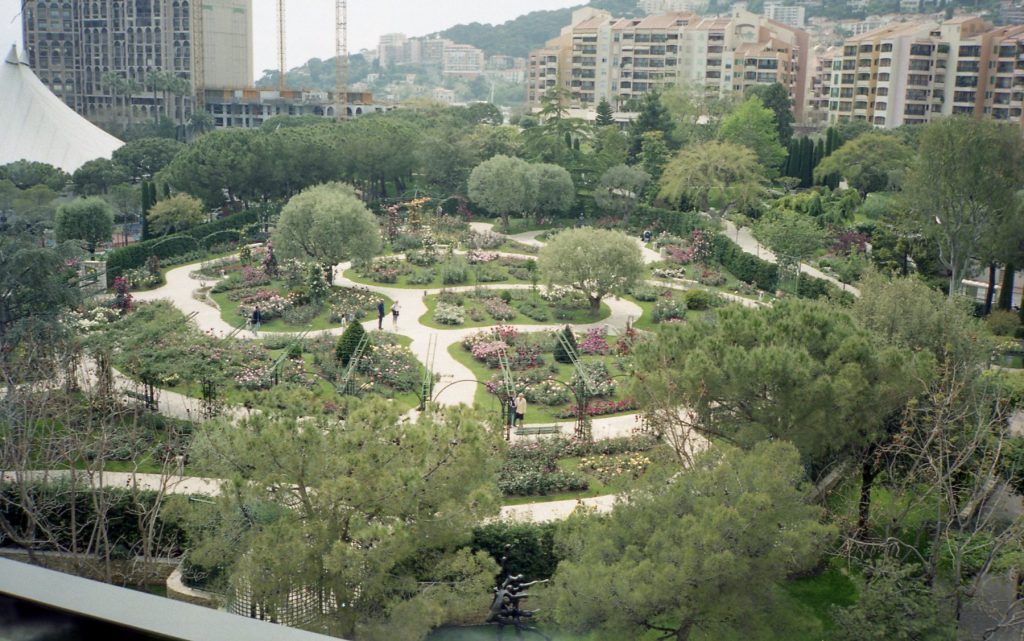 If all humans have a doppelganger somewhere in the world then why not towns. Take Monaco for instance, it looks like Tobermory after it's been hit by a supertanker carrying 40 shades of Dulux. At first glance the capital of F1 looks like a candidate for twinning with the capital of Scottish rallying, but that would hardly be a compliment for the Isle of Mull 's fair city.
I don't understand the attraction and fascination of this place. It's more exclusive than Seamill, dearer than high season in Largs and has less to do than a wet weekend in Millport.
With houses clinging to the cliff sides and rocks it's a bit like an upmarket swanky Tobermory, only doesn't smell as fresh! Despite the land-grabbing premium for space to build hotels and apartments, the Monegasques still manage to ensure they have a variety of small and colourful gardens. The reason for this is obvious in the mornings when dog-walkers and residents, or their lackeys, with pampered pooches take their spoiled draught excluders for a walk. They are followed by the dog muck trucks and street sweepers who restore the gloss to the post-card finish.
No wonder there are so many nice gardens, plants on roofs and window boxes, the perfume helps to mask the smell!
The other obvious item amongst street decoration and furniture are the CCTV cameras, disguised by curly wrought iron street lamps and hanging floral baskets. The unblinking eyes cast their roving monocles over the coiffured and designer labelled inmates.
There are poorer quarters hidden away in back lanes and around the harbour but on the whole it is pretty in pinks and floral prints with a well manicured and made up facade plastering over the cracks of a decaying playboy playground. I can't understand the fascination for overpriced property in this rich man's slum. For a lot less you could have a lot more in much more beautiful surroundings with none of the so-called beautiful people.
Like the designer label garments they wear, Monaco is a designer label address. As a tax haven, I suppose having a base there is justifiable but as a place to live it is no better than an open prison. There is a feeling of being enclosed within narrow streets and tunnels under bridges and palm trees, between ever taller buildings and shopfronts. It's overpriced and can remain over there.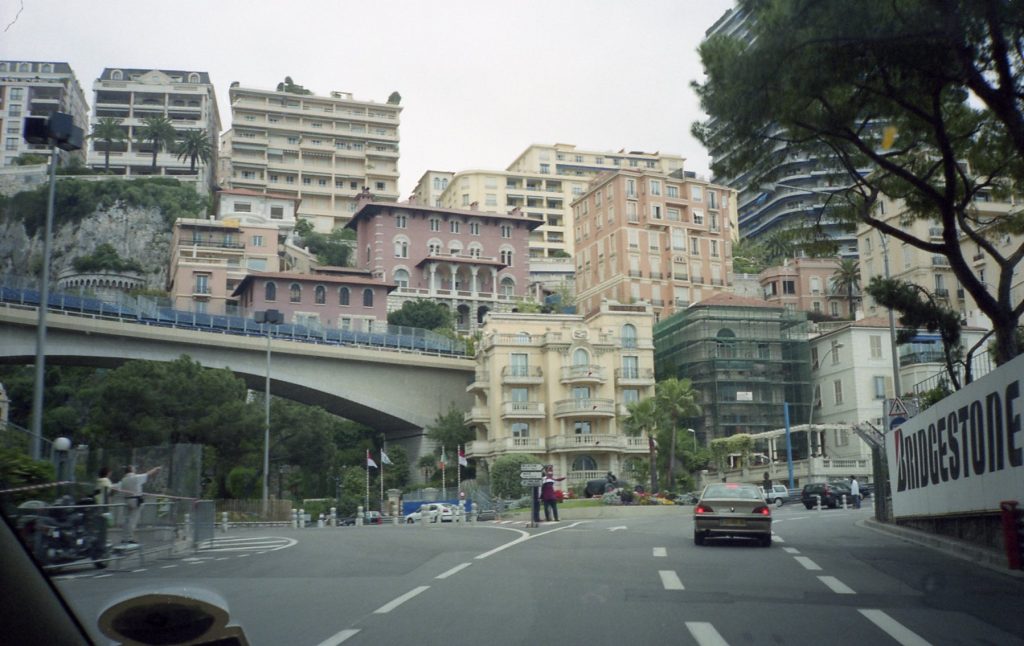 And then you have to put up with the tourists and rubber necking bus parties who descend daily on this fabled pocket of richness to peek and peer at the inhabitants. Monaco is dependent on these people for it is too small to produce anything to sell or service, that's why it trades on its historic grandeur and retains the F1 race with all the attendant hassle.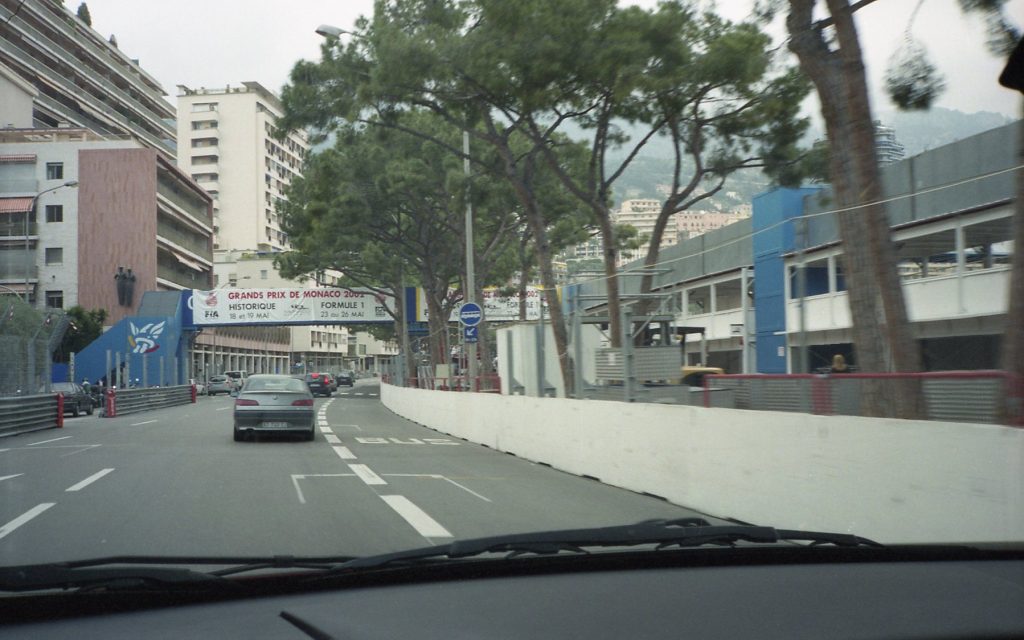 There are lots of museums and displays for tennis, football and F1 with memorabilia shops and of course a casino. It's vanity publishing on a 'royal' scale. Full marks to them for perpetrating this notion and making money out of it. It's a pink candy floss clinging to the stick of life with its tacky sugary grip.
It might be ideal for the Grimaldis and the superrich. They are above the hassle while the 'ordinary' rich have to put up with it and pretend they like it. And if you get all these fakes professing to like it, no wonder visitors flock, for if the locals say they like it, then it must be good. Of course many sporting stars and business folk 'live' there but primarily use it as base for commuting and jet-setting around the globe.
It's a place that hosts exhibitions and makes an exhibition of itself and its inhabitants. Spot the rich. Even the last surviving, working fisherman is regarded as a quaint attraction or romantic throwback, although the local guidebook tries to glamorise the profession and enhance the local menus with fresh local produce.
The restaurants are little better, with passable food and poor service. Presentation is all and quality is assumed but if you peel back the veneer, the woodworm isn't far away.
Even the restaurant staff can be a bit hoity toity. Perhaps it was the bunnet worn at a jaunty angle that gave it away, but one waiter sussed out the Lanarkshire lad pretty quickly as an unlikely tipper. Not just missed out, ignored. Repeatedly.
However, revenge is sweet. It would appear that a piece of chewing gum was inadvertently placed under his plate and got it stuck to the table. When the waiter swooped in to snatch up the plate, he failed. Caught off balance he cowped the other pile of plates he was carrying with an embarrassing crash and clatter on the floor. So much for his smug composure, eh? During the hullabaloo the offending piece of chewing gum was quickly and surreptitiously removed.
It's the little personal victories that make life more bearable, eh?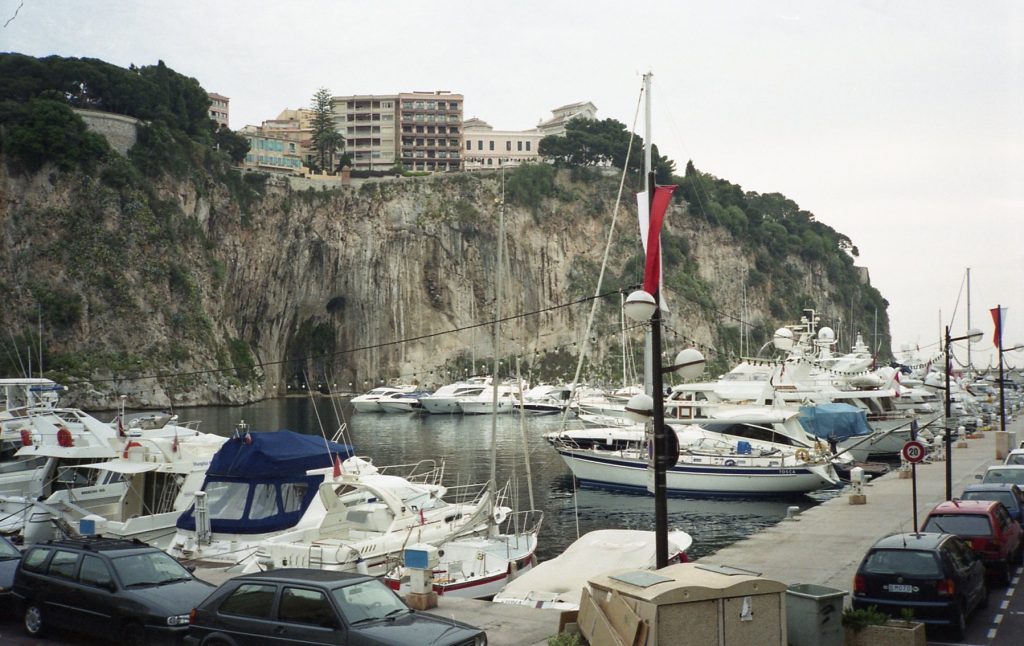 Nope, Monaco is not for me. This is a TV reality set for wannabe celebrities. The stretch marks are showing and the fillers are covering up the cracks and wrinkles. The fairy tale prince and Hollywood princess creation is still living on its glamorous reputation. No, methinks I will go to Tobermory for a dollop of fish pie and a pint of heavy in the Mishnish, now that would be glamorous.